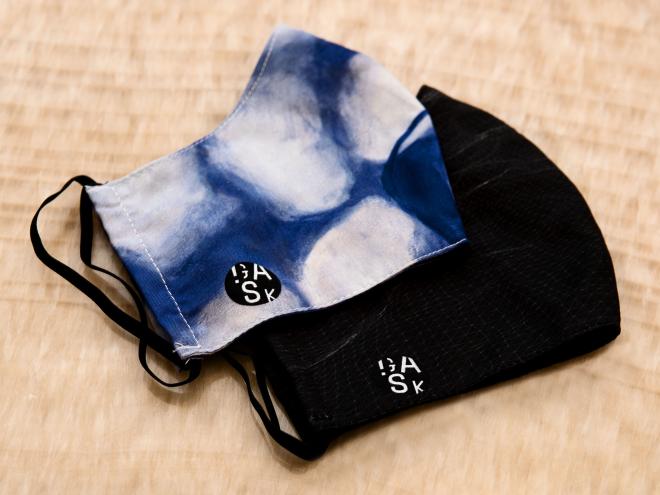 In the immediate vicinity of the GASK bookstore is the GASKshop presenting the work of young Czech designers.
BOOKSHOP
The bookshop on the ground floor of the Jesuit College is focused on literature related to art and art theory, and periodicals on art and culture. Here, you will find publications on architecture and design and, to a smaller extent, history as well. The bookshop's holdings also include catalogues published in connection with the exhibitions held at GASK. There also is a relatively broad range of creative and playfully designed children's literature, much of it illustrated or written by contemporary Czech artists. We collaborate with the following publishers: Arbor Vitae, Tranzit, Zlatý řez, Baobab, Labyrint, Paseka, Revolver Revue, Argo, Slovart, Kant, Meandr, Divus, and Edition Lidu, among others.
DESIGNSHOP
Our original shop, whose focus is primarily on presenting works by young Czech designers, is located right next to the gallery's bookshop. Visitors will find many different outstanding jewellery designs by Klára Šípková, Michaela Gorcová and Deers, plus recent added works by jewellery designers Eliška Lhotská, Lucie Houdková, Nicole Taubinger, Anna Havlíková Steinerová, Denisa Sedláková and Ondřej Batoušek. Also available are glass sets by Mária ČulenováHostinová, porcelain from Qubus and original design objects by Veronika Černá, Lubomír Kuča, Anna Pleštilová, Tereza Damcová and the Llev and Tarakan studios. Other studios represented at our store include PIRSC, COHN, Gabriel Vach and TyFormy (Julie Šišková and Pavla Vachunová) for jewellery and applied porcelain and ceramics, and Morrows, which designed recently added collection of evening bags and purses made form unconventional materials. You can also find the GASK handbags made of recycled banners from last exhibitions.
An integral part of the Gaskshop is Fashionpoint, which currently offers the latest works by four Czech fashion designers: Yana Thal, NO fashion.eu, Zdeňka Imreczeová and LEEDA. The shopchanges its product line several times a year.
A new addition since 2015 is our men's fashion section, with a fresh spring collection for men from Fiorina Fury, a fashion label established in Prague in 2013 by renowned designer Zdeňka Imreczeováand multimedia artist Petr Foltera.
Another purely men's collection – the spring/summer 2015 MASCHIO collection made especially for the Gaskshop – represents the debut of Tereza Dohnalová, a young designer from ČeskéBudějovice. She signs her creations "…atd" (alternative tchèque design) and besides men's fashion designs also creates women's clothing.
In late 2015, the GASK Fashionpoint plans to open a "window to fashion discoveries", where the shop will sell interesting limited-edition collections from established as well as emerging Czech designers.
The sales concept of DESIGNSHOP is partially linked to the exhibitions at the WHITEBOX, which presents short-term exhibitions of contemporary art on the boundary between fine art and design. The Designshop thus enables the sale and purchase of the exhibited works.