The Jesuit College has several beautiful spaces of different sizes available for hire, all well equipped for company and private events including conferences, receptions, weddings, concerts, lectures, presentations, fashion shows, teambuilding events and meetings with clients, business partners or friends. You can choose from a number of different spaces, ranging from our richly decorated Baroque refectory to professionally equipped modern conference rooms. Our experienced Learning Centre team can prepare a made-to-measure programme to suit your needs, with complete services including catering, an accompanying programme and other special elements. We're sure that your visit to the Jesuit College will be an unforgettable experience.
If you're interested in renting a space at GASK, please contact Marie Pipková at pipkova@gask.cz (tel.: 702 045 203) or Kateřina Čabrádková at cabradkova@gask.cz (tel.: 725 971 437)
Refectory of the Jesuit College
The banquet hall of the former refectory (the Jesuits' dining hall) is located on the ground floor of the Jesuit College's central wing. Like the building as a whole, it was designed by the leading Baroque architect Domenico Orsi. The room's character is defined by beautiful ceiling paintings. These scenes from the life of St Barbara were painted inside gilded plaster cartouches by the Jesuit painter Hermann Schmidt, who also decorated the walls of the Clementinum in Prague. The breathtaking atmosphere is further enhanced by the view of the Church of St Barbara from the refectory's windows. In addition to the refectory, it's also possible to hire the terrace outside; access to the courtyard is via the adjoining corridor. This unusual space is well-suited for events such as weddings, receptions, company parties, concerts and celebrations.
Capacity and possible configurations:
Buffet — 100 people
Cocktails — 120 people
Workshops — 58 people
Theatre — 100 people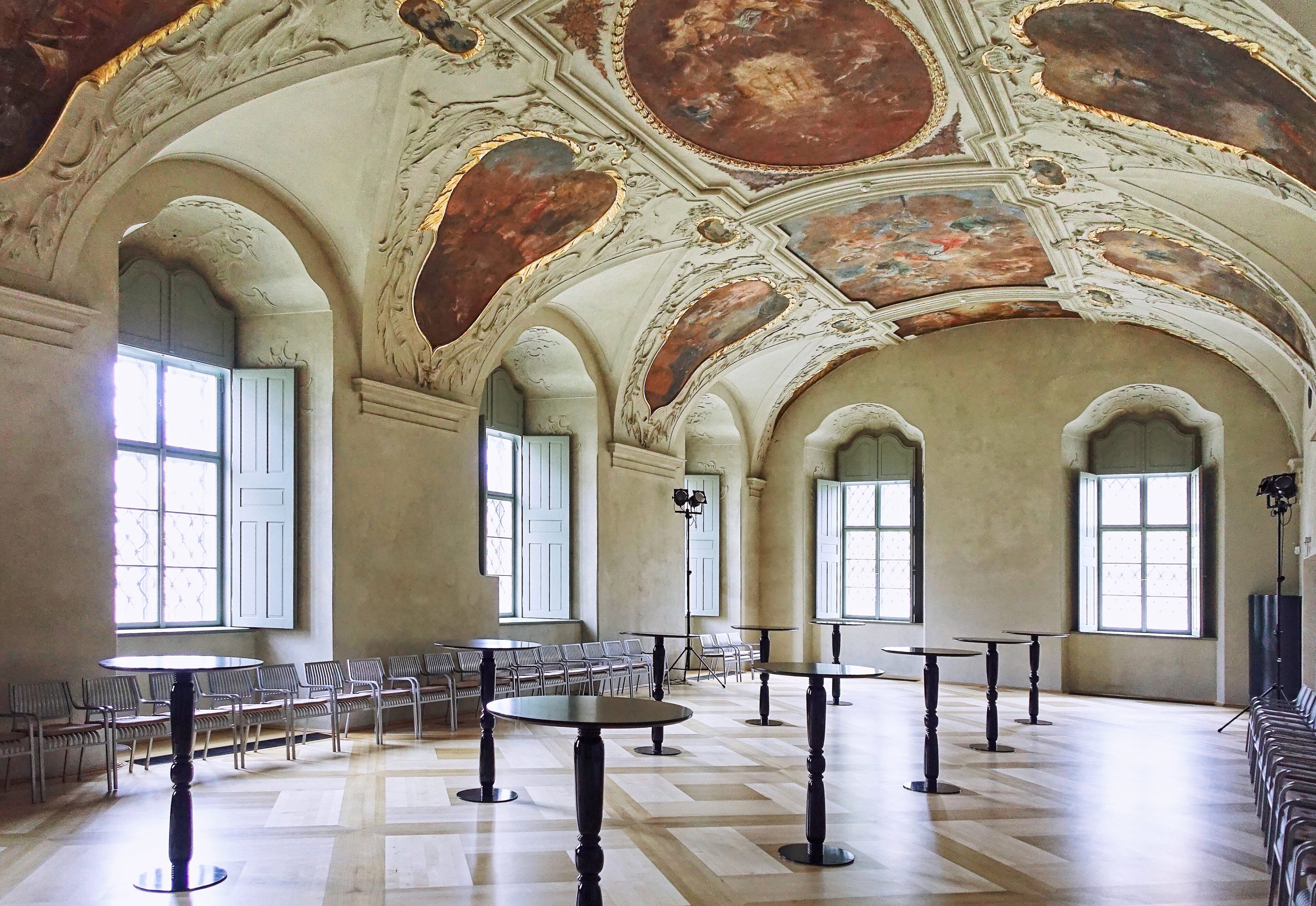 Baroque pharmacy
The Baroque pharmacy is an exceptional space with a richly decorated vaulted ceiling covered in plasterwork and murals. These were probably done in several stages, thanks to which the pharmacy is one of the most decorated interiors of the entire Jesuit College. The ceiling paintings depict an allegory in praise of medicine, pharmacy and other sciences associated with nature. The decorations show explicitly Christian motifs such as depictions of the four evangelists, but also images associated with pagan and Old Testament learning – King Solomon, David, the patrons of doctors and pharmacists and the nature motif of a chamois. The pharmacy is suitable for company or private events, in particular wedding ceremonies, conferences or forums.
Capacity and possible configurations:
Buffet – 50 people
Banquet – 30 people
Workshops – 30 people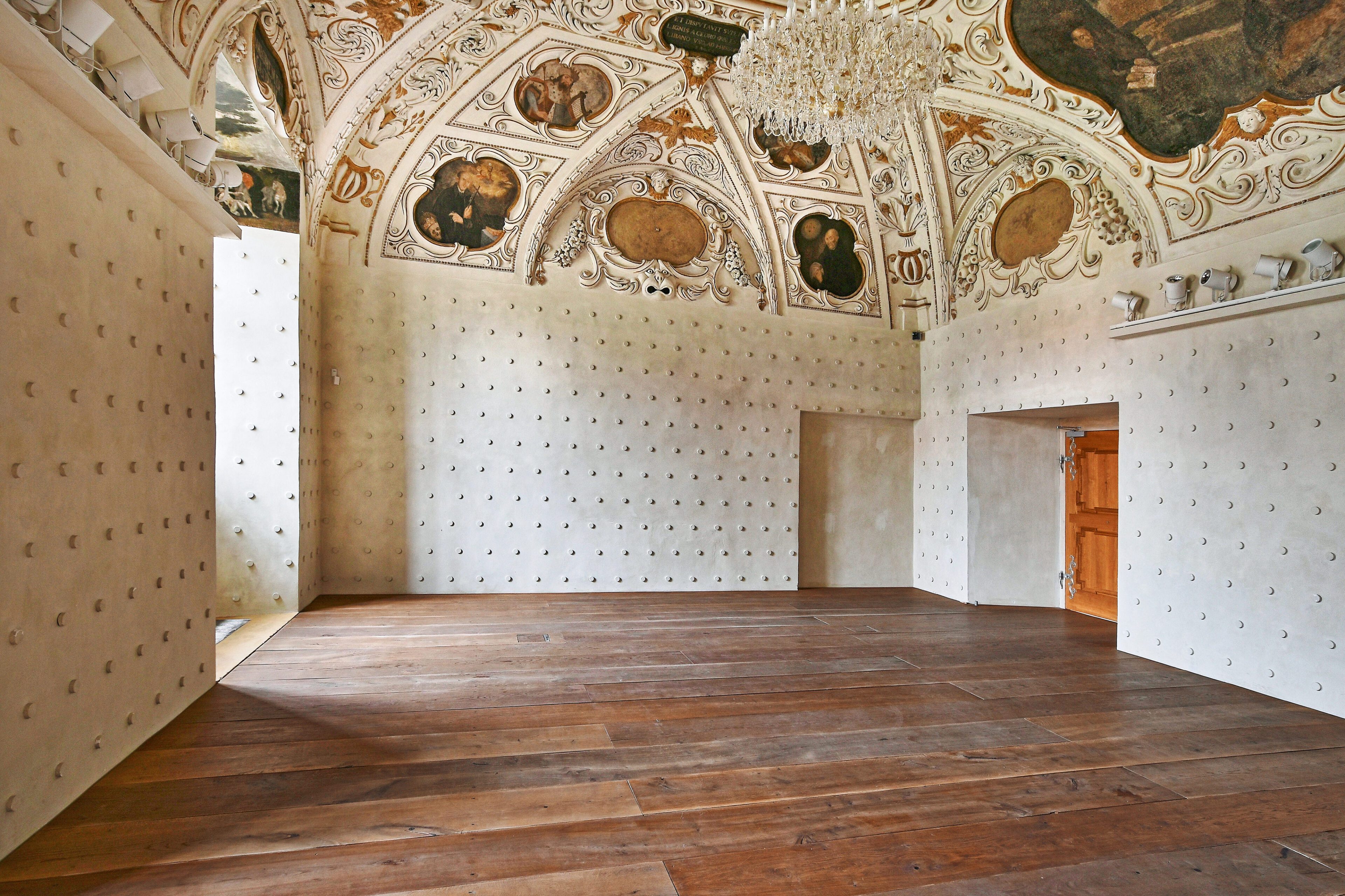 Conference room in the north wing
The spacious modern conference room located on the third floor of the Jesuit College's north wing is technically fully equipped, covers an area of 177 m2 and can be darkened if needed. Its excellent technical facilities make it well suited for conferences, lectures, forums, meetings and workshops. We can also arrange tables and chairs to create a conference arrangement.
Capacity and possible configurations:
Buffet – 35 people
Workshops – 35 people
Theatre – 35 people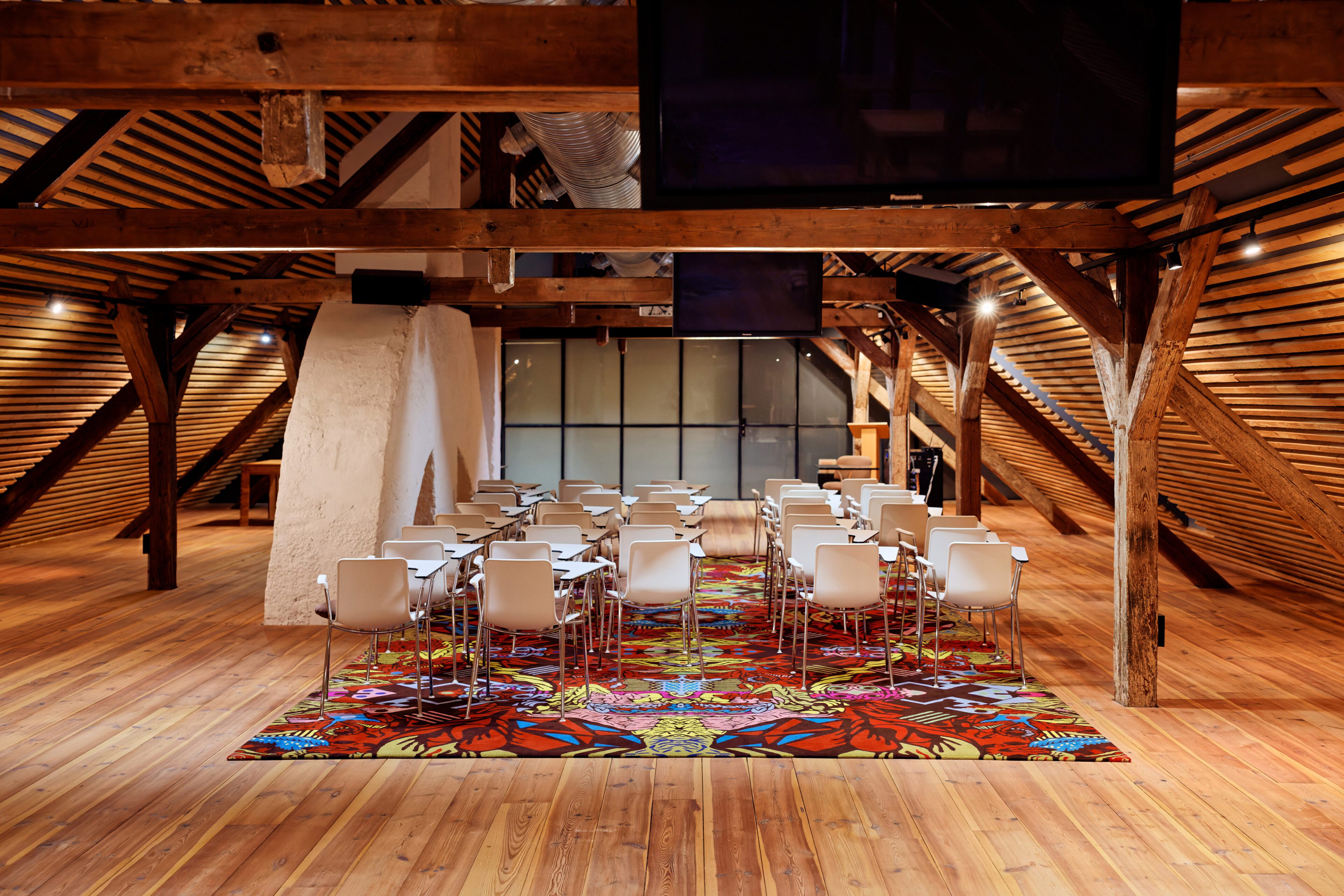 Courtyard of the Jesuit College
The Jesuit College's courtyard has a capacity of 1,500–2,000 people (depending on the type of event). It's especially well suited for concerts, theatre performances, outdoor film screenings and various kinds of parties. Clients can, of course, erect a stage, mobile toilets or food stalls as well. For maximum convenience, this area features a separate entrance from Smíškova Street.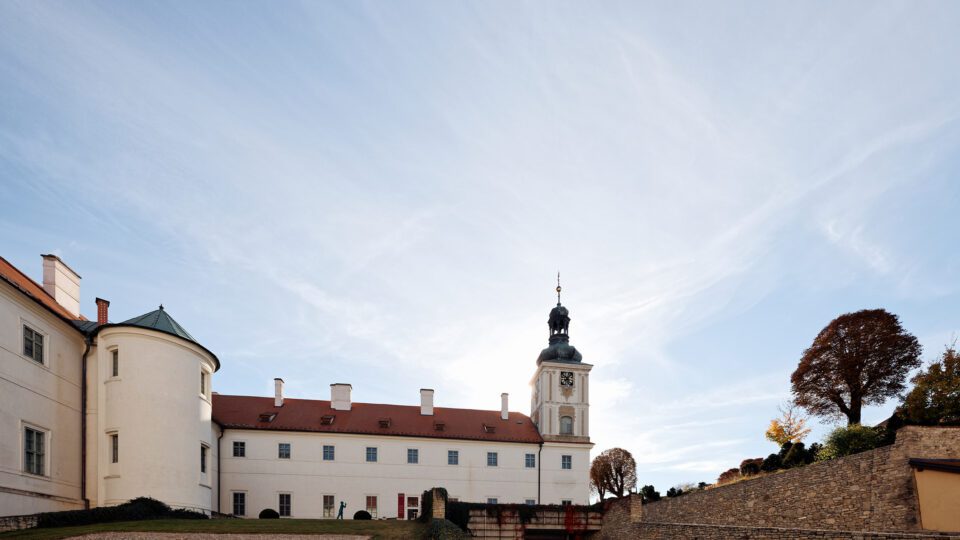 Congress Centre
The Congress Centre building, which originally served as a riding hall, is located in downtown Kutná Hora in the immediate vicinity of the Church of St Barbara. The space is perfectly suited for conference meetings, lectures, exhibitions, theatre performances and weddings. The room, which has a maximum capacity for 200 people, is fully equipped and climate controlled. Presentation equipment is provided: a data projector, a screen, a secure Wi-Fi connection and more.
Capacity and possible configurations:
Buffet – 200 people
Banquet – 150 to 200 people
Theatre – 200 people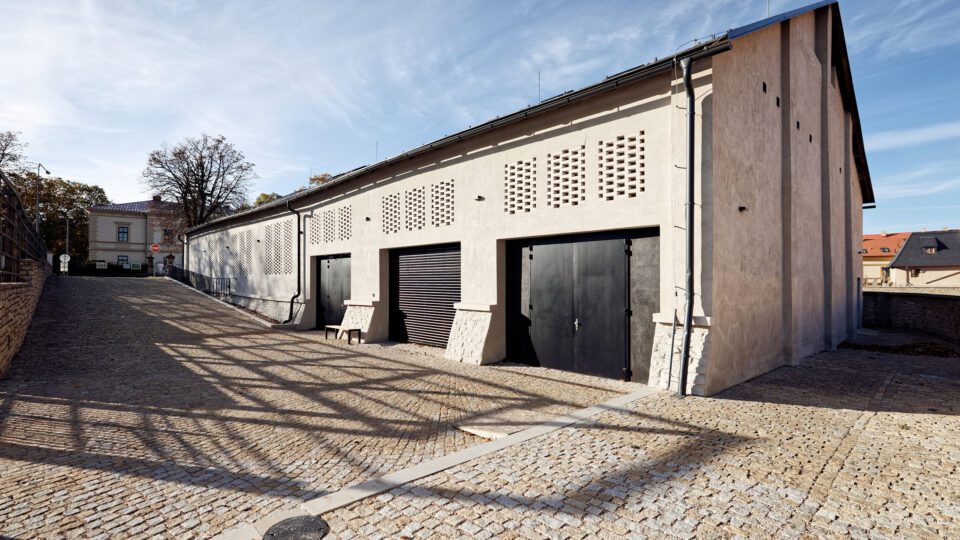 Staff House
Located in the gallery's gardens, the separate staff house features a room for catering and a fully equipped kitchen. Besides offering refreshment service, it also has a romantic Gothic cellar that's perfect for wine tastings. A large room on the first floor can be divided into three separate, sound-isolated rooms. These spaces are also equipped with complete audiovisual technology. The Staff House is ideal for weddings, conferences, celebrations, lectures and more.
Capacity and possible configurations:
Banquet – 90 people
Workshops – 100 people
Theatre – 100 people