See a facsimile of the medieval illumination at GASK until 31 of December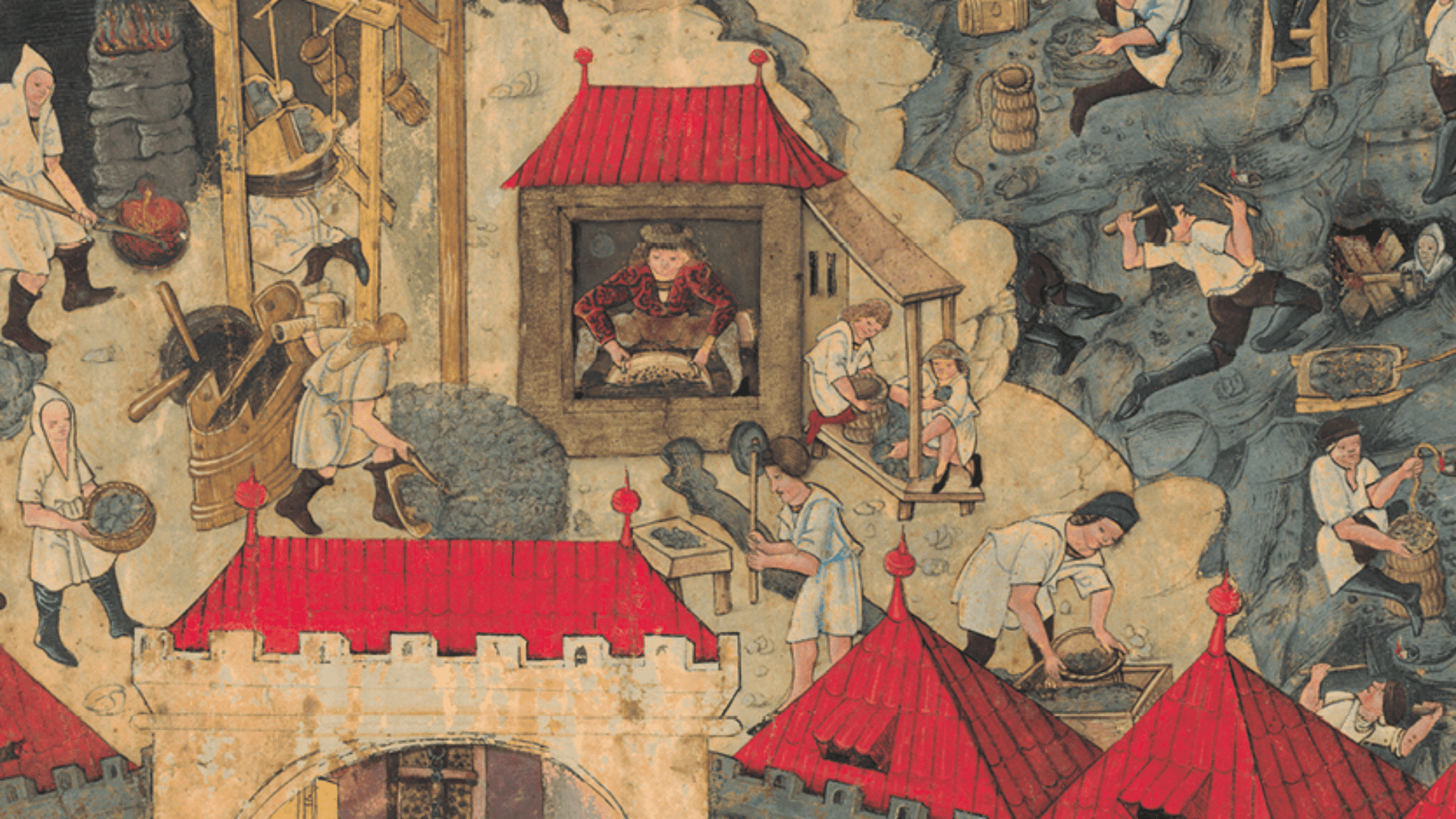 The medieval illumination depicting silver mining and processing in Kutná Hora is a title page (frontispiece) that was cut out of a now unknown choirbook. Until 2009, the illumination was only known to an expert audience in the form of a black-and-white reproduction first published in 1929. Despite the fact that the illumination was never exhibited in the years that followed, art historians have always considered it one of the most significant illuminations to have been created north of the Alps. It has always attracted attention, not only because of its large size but also because of its secular theme, which was unusual in late 15th-century artistic production. More information on this unique work of art is available HERE.
In 2009, after more than five centuries, the illumination returned to Kutná Hora.
The rare and fragile nature of this unique work of art means that possibilities of displaying it are limited to two days a year. In order to meet the demands of the general public and academics alike, GASK has thus produced an artistic facsimile of the Kutná Hora Illumination, made on the original material (parchment) using the paints and techniques from the period of its creation. Visitors can view the facsimile at GASK's Silverbox exhibition space until 31 December 2022. Admission is included in tickets for the permanent collection STATES OF MIND.  
As of 1 August, you can also purchase a joint ticket for multiple museums called Together… For the Kutná Hora Illumination
Admission to three Kutná Hora museums – GASK, the Czech Museum of Silver and Vlašský dvůr (the Italian Court), all of which relate thematically to the Kutná Hora Illumination
What does the ticket include?

admission to the exhibition of the facsimile of the Kutná Hora Illumination at GASK, including admission to the permanent collection
admission to Tour II, including the medieval mine, at the Czech Museum of Silver, where you'll learn about the mining and processing of ore*
Admission to the Royal Mint exposition at Vlašský dvůr, where you'll learn about the processing of ore and minting of coins

Price: CZK 180
The ticket is valid until 30 September 2022
* prior reservation required